Careers at HomeDax Real Estate
HomeDax Real Estate is New York City's most rewarding brokerage for new and experienced agents. Join HomeDax and benefit from high commission splits up to 100%, free buyer and seller leads, ongoing training and the best agent tools and technology in NYC.
Why HomeDax
What's the point of joining a brokerage that doesn't offer you any leads or prospects for immediate career advancement? At HomeDax, we'll make sure you'll always have something to do.  We promise you will be busy with buyer and seller leads, hosting open houses and building your brand.
Better yet, our commission splits of up to 100% are the most competitive in all of New York City Real Estate.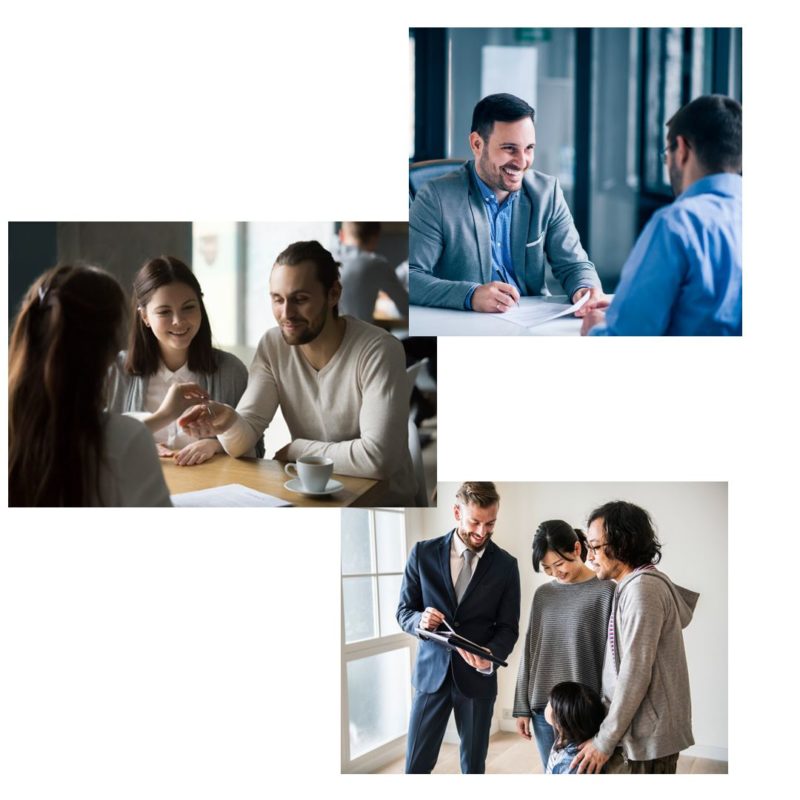 What We Offer
High Commission Splits

Buyer and Seller Leads

Live Deal Opportunities

Ongoing Training and Mentorship

REBNY RLS and OneKey MLS Access

RealtyMX Access
Frequently Asked Questions (FAQ)
Do you charge any hidden fees?
No. Unlike many other high commission split brokerage firms, we do not charge desk, transaction, insurance or any other variable or hidden fees. We keep things simple and transparent by invoicing our agents just one simple and all-inclusive monthly fee.
Your agent dues are due every 30 days, at the beginning of the period. However, there are some other costs of becoming a new agent in NYC to be aware of.
First, you will need to pay an initial application fee ($55) to the New York Department of State. Your license will be active for two years and can be verified in eAccessNY. If you are joining us from another brokerage, there is a ($20) DOS fee for changing firms.
Second, you will need to join REBNY as a residential salesperson ($325) within 90 days of associating with a REBNY Member Firm per REBNY rules. This is your personal membership which travels with you should you change firms and is paid directly to REBNY.
Finally, you will need to join LIBOR within 30 days of associating with HomeDax. LIBOR charges an annual fee of approximately $650.
In total, the total cost of being a real estate agent with HomeDax is around $1,000 a year in REBNY/LIBOR membership fees in addition to your monthly dues to HomeDax. All things considered, it's a very nominal investment considering you'll likely recover these costs multiple times over after closing just one transaction. That's it!
Can I switch plans after joining?
Yes, you may switch plans with 90 days written notice. The new commission split would apply to any independently sourced transactions for which contracts are effectuated after the notice period. Your monthly desk fee will also adjust to the new amount at the end of the notice period.
For example, let' say you provide written notice on June 15th of your desire to switch from the 75% to the 100% commission split plan. The higher split of 100% will apply to any independently sourced transaction for which contracts are effectuated on/after September 13th, which is 90 days from the date you provided written notice.
You would continue to pay your existing desk fee through September 13th, at which point it would adjust to the level associated with your new plan.
What kind of training do you offer?
New agents can take advantage of our online training curriculum at their own pace and partake in complimentary in-person and virtual classes taught by our lawyer, mortgage and title insurance partners. Most classes are eligible for Continuing Education (CE) credit.
From time to time, senior management may also host Zoom training sessions on specific topics suggested by team members.
You'll also have access to management as well as your mentor for individual guidance, focused training and deal-specific support.
Do you accept part-time agents?
Yes. We are one of the few brokerage firms in NYC that welcome agents who have other jobs, gigs or businesses. In fact, we think having one foot in another industry not only broadens one's network, but also one's perspective. Plus, it doesn't hurt to have another source of income since your earnings are entirely commission based in real estate.
That being said, we have several full-time real estate agents, many of which who started with us part-time.
Are there mentorship opportunities?
Yes. As a new agent, you can opt-in to our Mentorship Program which will give you the opportunity to shadow and receive advice from a more tenured agent on the team. You can designate a mentor when you e-sign your independent contractor agreement.
New agents often choose as a mentor the senior agent who recruited them or whom they spoke with during their introductory call. If you haven't selected a mentor yet, you can reach out directly to an agent of your choice here.
Are there any required meetings or time commitments?
No. We do not believe in required meetings, mandatory orientation or daily floor time. You'll find that every aspect of being a real estate salesperson can be done remotely or even on the go.
How are leads and referrals allocated between agents?
Company sourced leads and opportunities are offered to our team in our secure, team messaging channel which you will have access to upon joining, and sometimes directly to agents based on best fit. When more than one agent indicates interest in a transaction, management will take many factors into consideration (i.e. current workload, proximity, experience, client preference etc.) when assigning an agent.
How do I get started?
If you'd like to speak with someone on the team before joining, please schedule a time to speak with an experienced agent on the team using the online calendar on this page. Otherwise, take the next step by selecting one of the above plans and e-signing the independent contractor agreement on the next page. After you've e-signed the agreement, you'll be directed to another page with immediate next steps. Welcome onboard!
When will I receive my license pocket card?
Please allow up to 6 weeks to receive your license pocket card. The Department of State will mail it to our office shortly after you associate with the firm, at which point we will forward it to the physical mailing address you specified in the Independent Contractor Agreement.
Please keep in mind that you are not strictly required to have the pocket card in your possession in order to start working with clients and attending showings. This is because it's not standard practice in NYC to be asked to show your pocket card when showing homes. If a management company or building reception happens to ask, you can simply present your government-issued ID as an alternative and, if not deemed satisfactory, demonstrate that your license is active by directing them to the publicly accessible record on eAccessNY.